Splitting her time between Paris and Brussels, Maud works on all scales in order to forge ties between the micro and macrocosms of architecture and contribute to a healthy ecosystem. She identifies with an intuitive creation process which is constantly evolving.
Encounters have played a major part in her inspiration. After working with Andrée Putman, Maud Caubet developed a taste for artisan craftmanship. Then she worked for three years with the designer Jean-Marie Massaud, with whom Maud shares the vision of lively and context-based creation.
Maud Caubet embodies the new drive in French architecture. Having won several competitions in France and in Europe, she initially worked on projects often neglected in architecture: abandoned buildings in districts undergoing major development. Here, she practiced her scales and continued to develop this sector, elevating it to a contemporary approach in line with the key questions surrounding working environments and current urban change.
Maud Caubet's architecture is imbued with chlorophyll.
It strives to reconnect with nature, to place people back at the centre of a contemporary ecosystem. Maud Caubet's vision is to create living and sustainable architecture. Her approach is both political and poetic.
Maud Caubet has built on her many intercultural experiences. These experiences of diversity led to the need to learn about other cultures and to create dialogue.
Marked by the Nordic values of quality, respect for nature and above all the need for social development in a restricted environment, her approach combines mineral and vegetal elements in balanced proportions while constantly striving to provide the light and space required for people's wellbeing.
In matters of architecture or design, she seeks seamless and long-term integration, to deliver a discussion between scales, spaces and materials.
Maud Caubet's approach is holistic, focuses on the project's bigger picture and blurs boundaries. Whether for office buildings, housing units or public facilities, Maud Caubet's projects are known for their relationship with their immediate surroundings.
Maud Caubet Architects is a Paris-based firm founded by Maud Caubet. It is composed of a team of around twenty employees from different backgrounds.
MCA relies on a network of proven expertise in interior architecture, major renovations and permanent constructions. A true creative and technical platform, it produces sincere architecture that incorporates existing elements in future creations.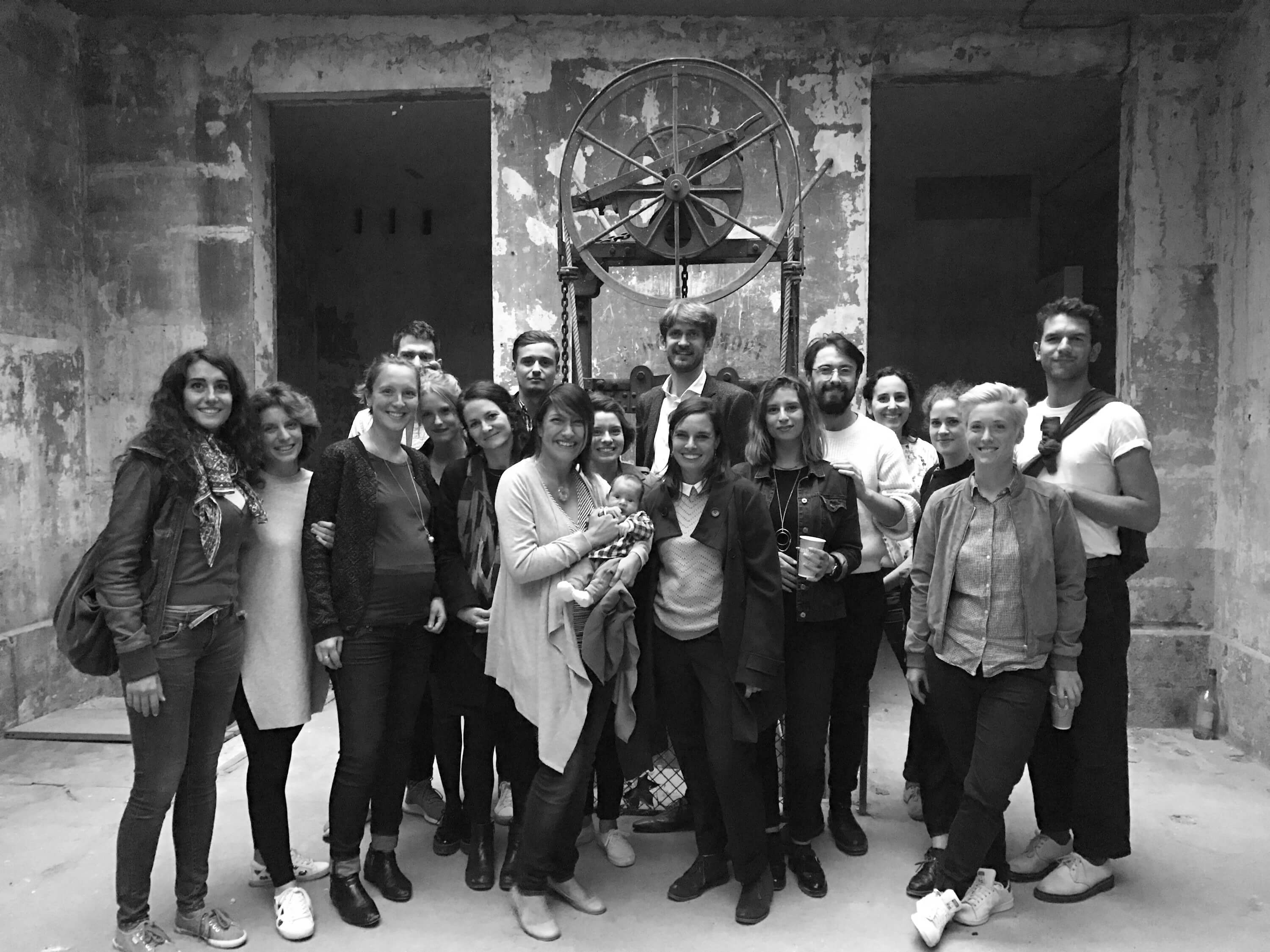 They collaborate or collaborate
---
Julie Tournaire/Marion Voillot/Cloé Tennevin/Félix Haudrechy/Christophe Gourdier/Mathilde Chanson/Amaury Laparra/Catia Marini/Hugues Séris/Laura Bellamico/Alexis Jouvin/Men Rabearivelo/Arianna Robertiello/César Gourdon/Perrine Villemur/Elisa Brys
Bina Baitel – www.binabaitel.com
Marine Drouard – www.marine-drouard.com
Sarah Carrière Chardon – www.sarahcc.com
Thérèse Lefevre – www.thereselefevre.com
Arnaud Sabatier – www.arnaudsabatier.com
Romain Bardy – www.frenchcode.com
Juan Manuel Jerez del Valle – www.juanjerezphotos.com
Sergio Grazia – http://www.sergiograzia.fr/
Annabelle Ledoux / Les Grandes Idées
Jérôme Papier
Photographies :
Julien Lanoo / Sergio Grazia / Florian Kleinefenn / Juan Manuel Jerez del Valle / Marine Drouard