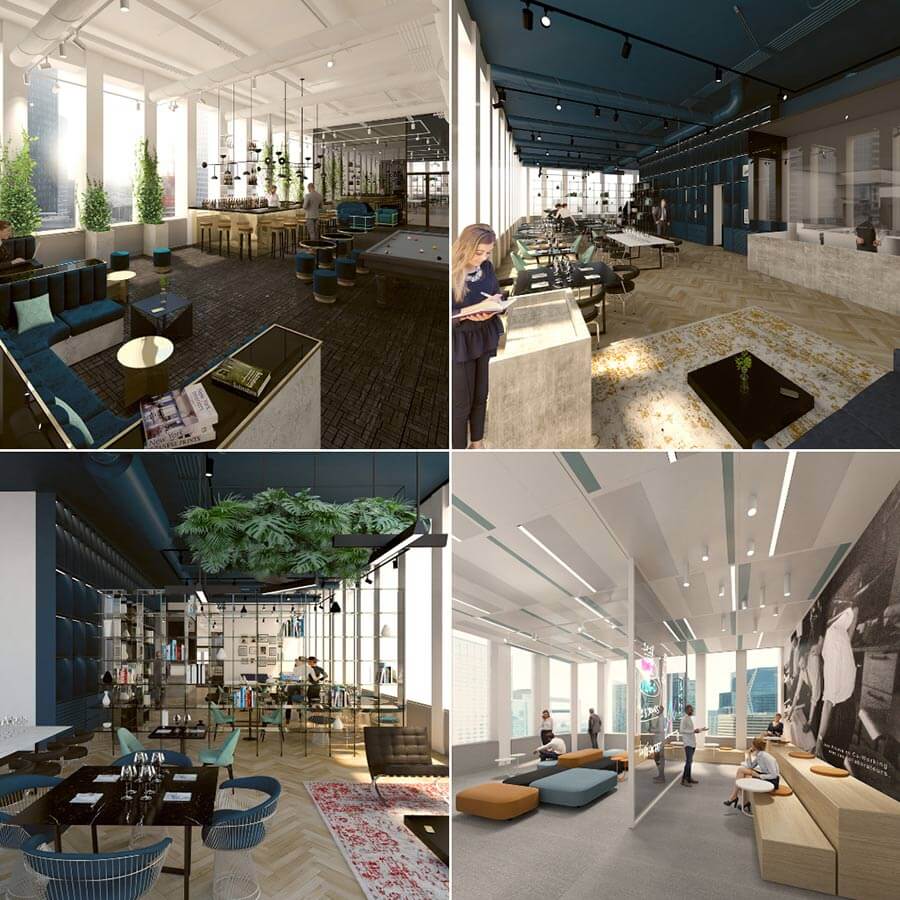 NEW INTERIORS FOR THE INITIAL TOWER IN LA DEFENSE
---
Commissioned by the asset manager and investors AEW Ciloger, Maud Caubet Architects have been in charge of the interior architecture of the Initial Tower. First highest building constructed in La Défense, the Initial Tower is protected by a glass shell originally designed by the French architect Jean Prouvé. The 14 floors of the new AEW Tower are now equipped with a restaurant and cafeteria on the ground floor, fitness and wellness spaces, a panoramic floor with a panel of services such as a coworking area, a restaurant, a coffee and spacious and bright offices.
"We thought these common spaces as living areas where people can share collective and human times. By designing qualitative spaces, "haute-couture" and by giving glass and metal an essential place in our concepts, we pay a tribute to Jean Prouvé, who was the first French Architect to use the curved glass to design the facade of the building." explains Maud Caubet.
Delivery of spaces is planned for the 3rd trimester of 2019.