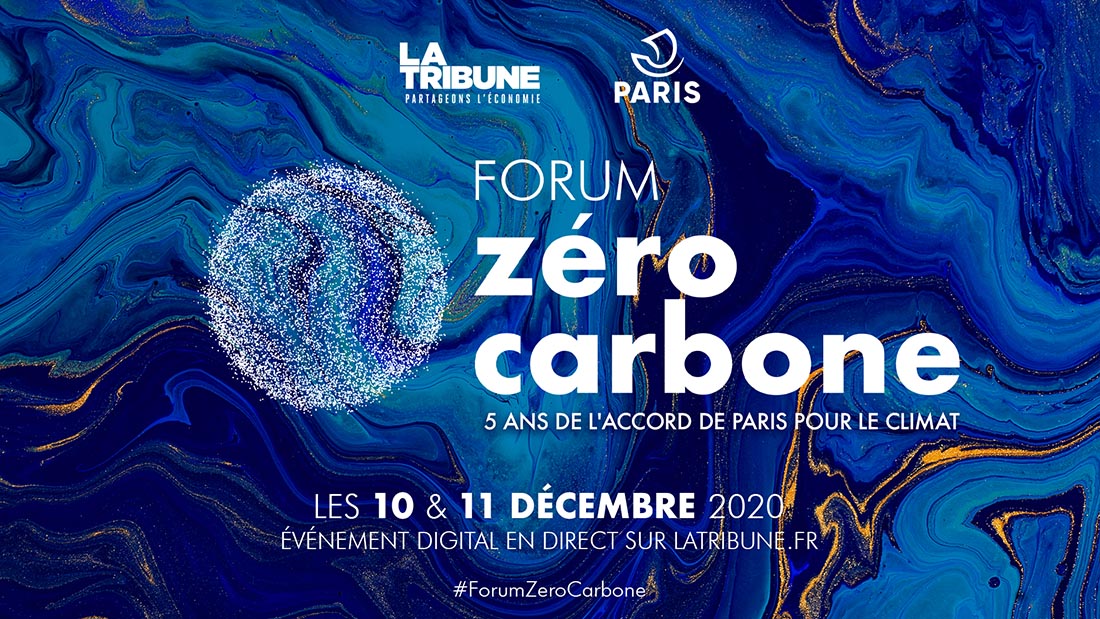 Zero Carbon Forum: time for action to achieve carbon neutrality by 2050 !
---
For the 5th anniversary of the Paris Agreement, La Tribune, the City of Paris and France Urbaine organise the Zero Carbon Forum on the 10th and 11th of December.
Maud Caubet is pleased to contribute along with Jacques Baudrier, Nicolas Prudhomme and Marc Verrecchia to a round-table discussion hosted by César Armand on the need to choose geosourced, biosourced and reused materials in order to achieve carbon neutrality by 2050. The architect has a responsibility and a role to play in accelerating the movement.