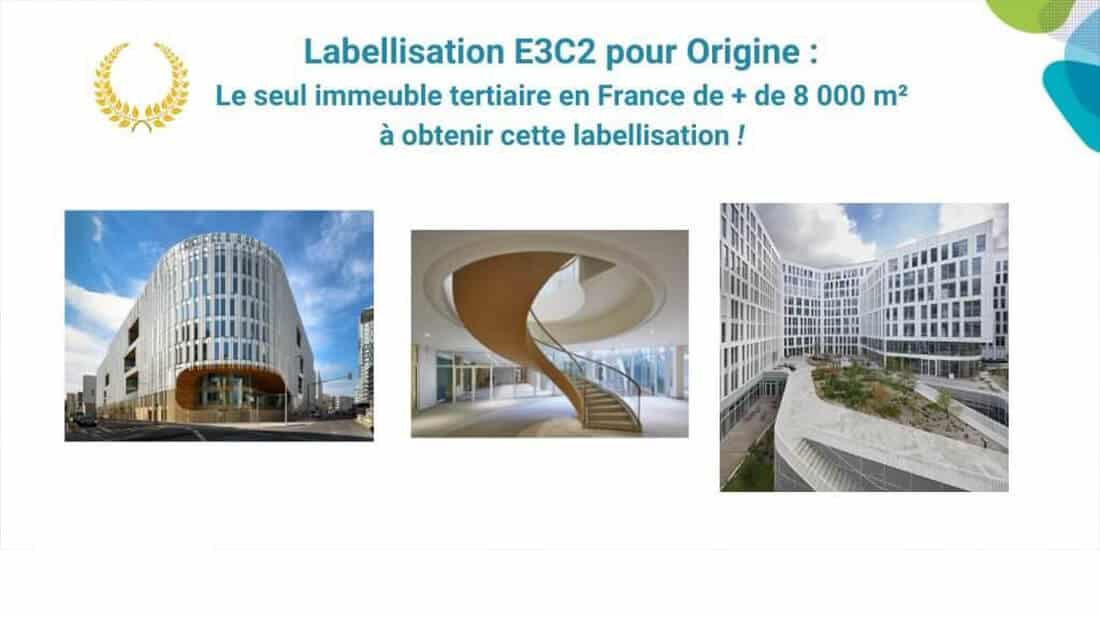 Origine is certified E3C2
---
Located in Nanterre, Origine office building has just been certified with the E3C2 label. Origine is the only  more than 8,000 sqm tertiary building in France tto obtain this label!
This exceptional label is an illustration of the will and the commitment of Maud Caubet Architects and Icade to reduce carbon footprint.
Origine is also certified BBCA 2017 Excellent, Effinergie BEPOS, HQE durable building Excellent, BREEAM Outstanding, Wiredscore Platinum, R2S 3 * (115 points: best score obtained from all projects submitted to the R2S Label to date), Ready to OsmoZ, Biodiversity. The responsible program is as well targeting NF HQE Biosourced building, WELL and LEED Gold.