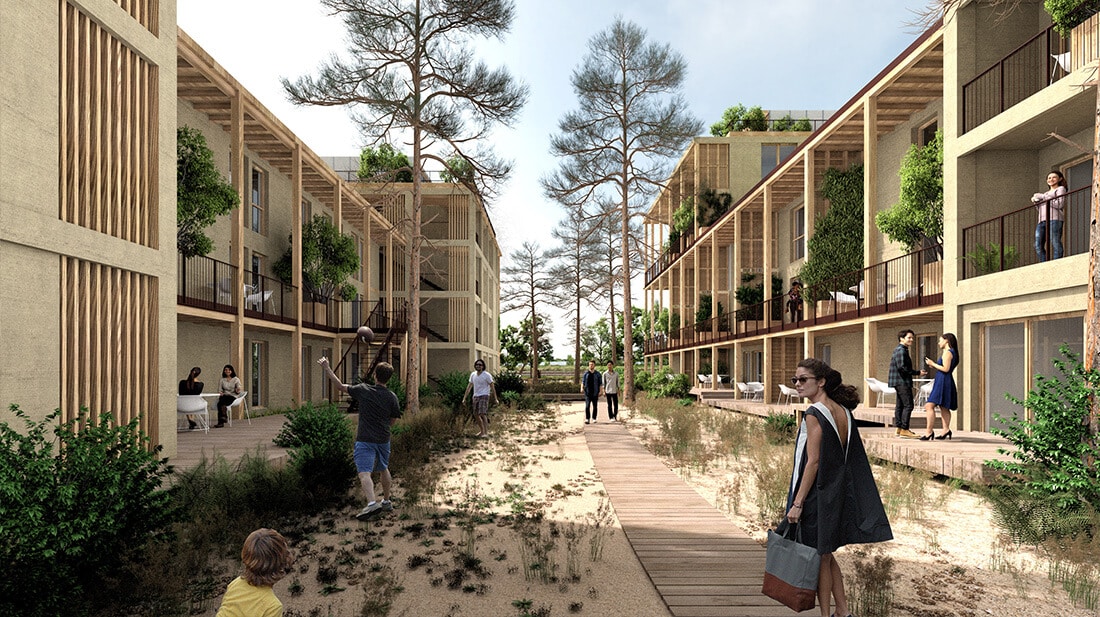 On the banks of Bordeaux, a new way of living together by Maud Caubet Architects
---
In the 40 Journaux district of Bordeaux and in the heart of a dune landscape, the Noème operation offers a peaceful path in the pine forest opening towards the banks of the lake. On block 6, the project offers housing that blends into their environment.
The choice of an architecture using natural and sustainable materials stems from a desire for unity for this building. Treated with tinted in the mass raw concrete and a sandblasting finish, allowing the irregularities of the concrete to appear, the propject recalls Bordeaux stone 's specificities. A way of emphasizing the qualities of a rational architecture put at the service of uses.
Maud Caubet emphasizes: "For this project led by Covivio, we wanted to restore a warm and authentic materiality in response to the various natural landscapes surrounding the project, so as to encourage encounters through the experience of a rich and rare setting, embellished with roof gardens, vegetable gardens and large terraces".