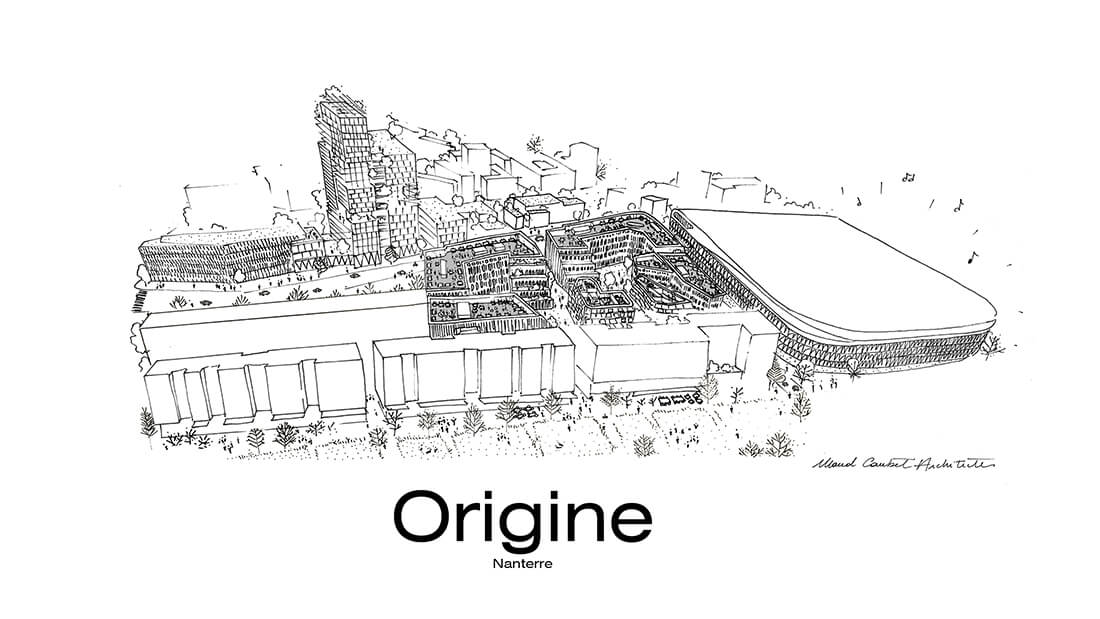 Get a tour of our Origine project
---
We are glad to share with you the latest images of the progress of Origine construction site in Nanterre.
An eco-neighbourhood, exemplary offices, Origine anticipates the new uses of the city of tomorrow.
From design to construction, from idea to building… Dive with us into the heart of the Origine project and discover the stages of its construction.