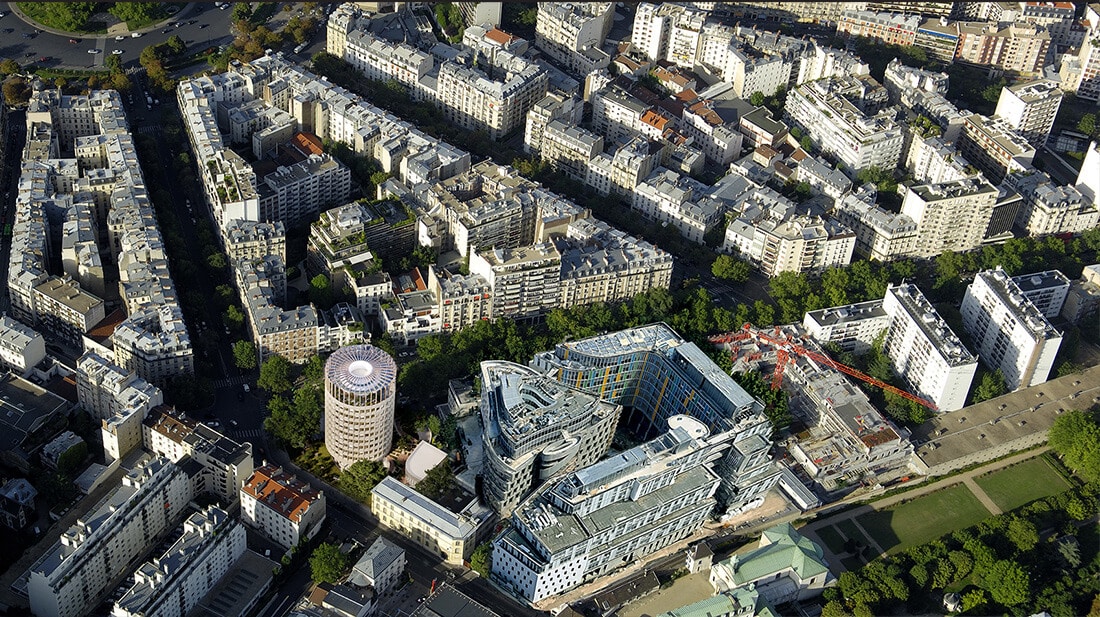 Maud caubet architects brings the former ONF headquarters back to life
---
In the heart of the 12th district of Paris, next to the Sorbonne Nouvelle, the Racine project is transforming the former headquarters of the ONF (Office National des Forêts) and will bring new life to the neighbourhood at the end of 2023. The singular-looking building will be completely refurbished and will see its roof topped with a glass greenhouse as an extension to the sky.
Resulting from an enriching dialog between public, private and local stakeholders, the Racine project offers a slenderer silhouette as well as a mix of uses at the service of its inhabitants, users and of the neighbourhood.
Open to the city and its changing needs, the program integrates third places that can adapt to multiple possibilities and integrates different forms of urban nature on each of its floors. Vegetable gardens, agricultural greenhouses, living spaces and several levels of gardens will thus take place throughout the floors.
"For this project carried out with Alderan, we wanted to offer a useful refurbishment, a renovation which can be respectful of the 70's architectural heritage, in line with the current and future needs and uses of this place. Our aim was to reveal the site and its potential to invent the future of the city through a happy architecture proposal. Bioclimatic, technical, and responsible architecture takes place in this project without ever being felt as such, to let people project in experience and poetry. Racine's structure takes root on the ground and develops like a sculpture towards the sky through the glass extension of the greenhouse" explains Maud Caubet.