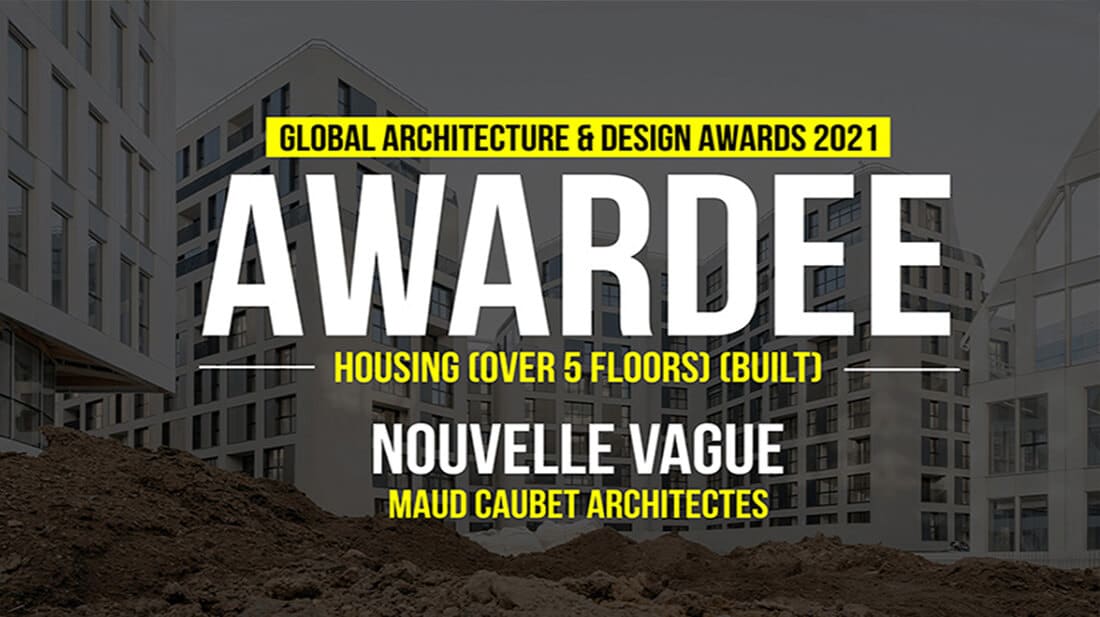 Maud Caubet Architectes awarded twice by Global Architecture & Design Awards
---
I am honored that two of our projects have been awarded by the Global Design & Architecture Design Award 2021 organised by Rethinking The Future.
It is with immense pleasure that we receive the second prize in the Office Building category with Origine and the third prize of Housing category with Nouvelle Vague !
These two twinned projects were designed in order to meet with current and future environmental and social challenges. They have been designed to last, to have the lowest climate footprint and to offer an everyday well being. Thank you to Rethinking the Future for recognizing our work through these awards.