LES MESSAGERIES – GARE DE LYON DAUMESNIL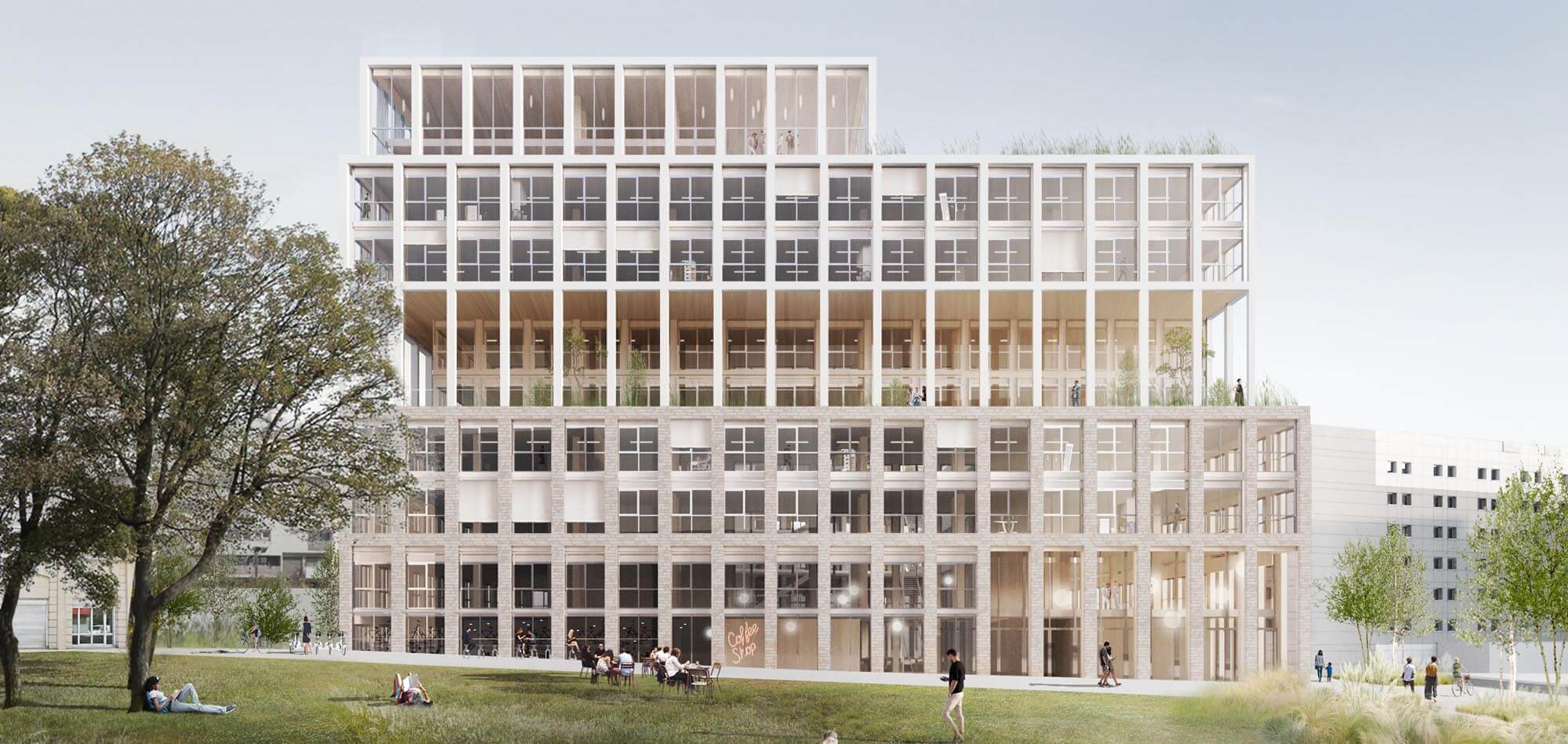 Reverso is a building that is capable, evolutive and designed to adapt to new uses and initiate a new approach to work and community life.
Our proposal relates to a rapidly developing neighbourhood, in the 12th arrondissement, a stone's throw from the Hall des Messageries.
The first stone of a future exemplary district, a demonstrator of inclusion and environmental solutions at the European level, the reversibility studied at the heart of the project allows transformation of all or part of the office space into housing, or housing-workshops.
In its architectural approach as well as in the uses it will impulse, the project proposes the reconciliation of a natural and industrial vocabulary.
REVERSO imagines a conducive place to sharing, to life, to creation as well as to passing through, to relaxation and daydreaming.
Client: SNCF Espaces Ferroviaires
Project location: Paris 12e arr.
Program: Office building / reversibility Housing and shops, coworking spaces. urban logistics
Surface area of the plot: 2 513 m2
Floor area: 10 770 m2
Cost of the work : 25 173 074 € HT

Status: 2020 Competition
Associate Architects: Razzle Dazzle Architects
Project Leader: Nataly Tello
Team: Nina Maeno,Oscar Metz
Economist: SCB Economy
EC wooden structure: Arcadis
EC front panel: T/E/S/S
EC fluids, environmental: Phosphoris
EC Acoustics : Jean-Paul Lamoureux
Perspectivist: RSI studio