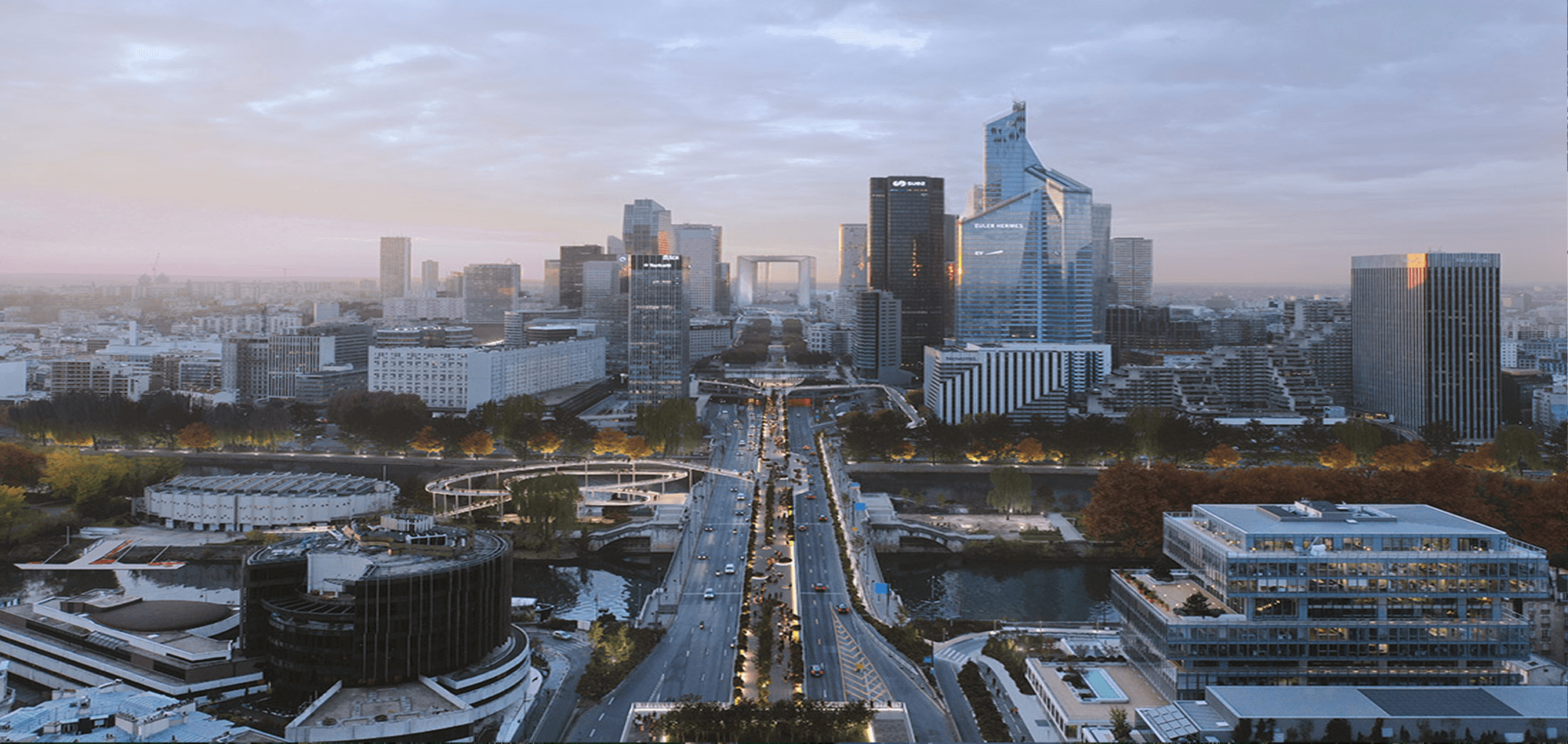 "Coutures" is not a system but a path on a human scale, woven-to-measure in spaces neglected for too long.
The project imagined by Maud Caubet Architectes is called "Coutures" because it creates links, it weaves, it strengthens the links between people, cities, La Défense, its users and inhabitants.
Coutures shares, unites and gathers La Défense with the surrounding cities, nature and the multitude of lives they harbor. A seam emerges and evolves according to the framework in which it is built and continually reinvents itself. It weaves and adapts according to the needs and life cycles. Pleasant, well thought out, Coutures wishes to be the source of amazement, well-being, and poetry. Inclusive, these new paths thus offer to reposition La Défense in its trajectory of international influence by its environmental exemplarity: imagine a new place that produces well and then redistributes, which receives, where we take pleasure in going, wandering, staying , that we want to visit and discover.
Typology: Urbanism and Landscape
Client: Groupama
Location of the project: La Défense, Neuilly, Courbevoie, Puteaux and Nanterre
Surface: 550 Hectares
Status: Feasability 2021
Project manager: Nataly Tello
Team: Oscar Metz, Giulia Castaldi, Ilaria Giorgi
Perspectivist: Jeudi Wang and Thomas Jacques
Categories:

Share Project :