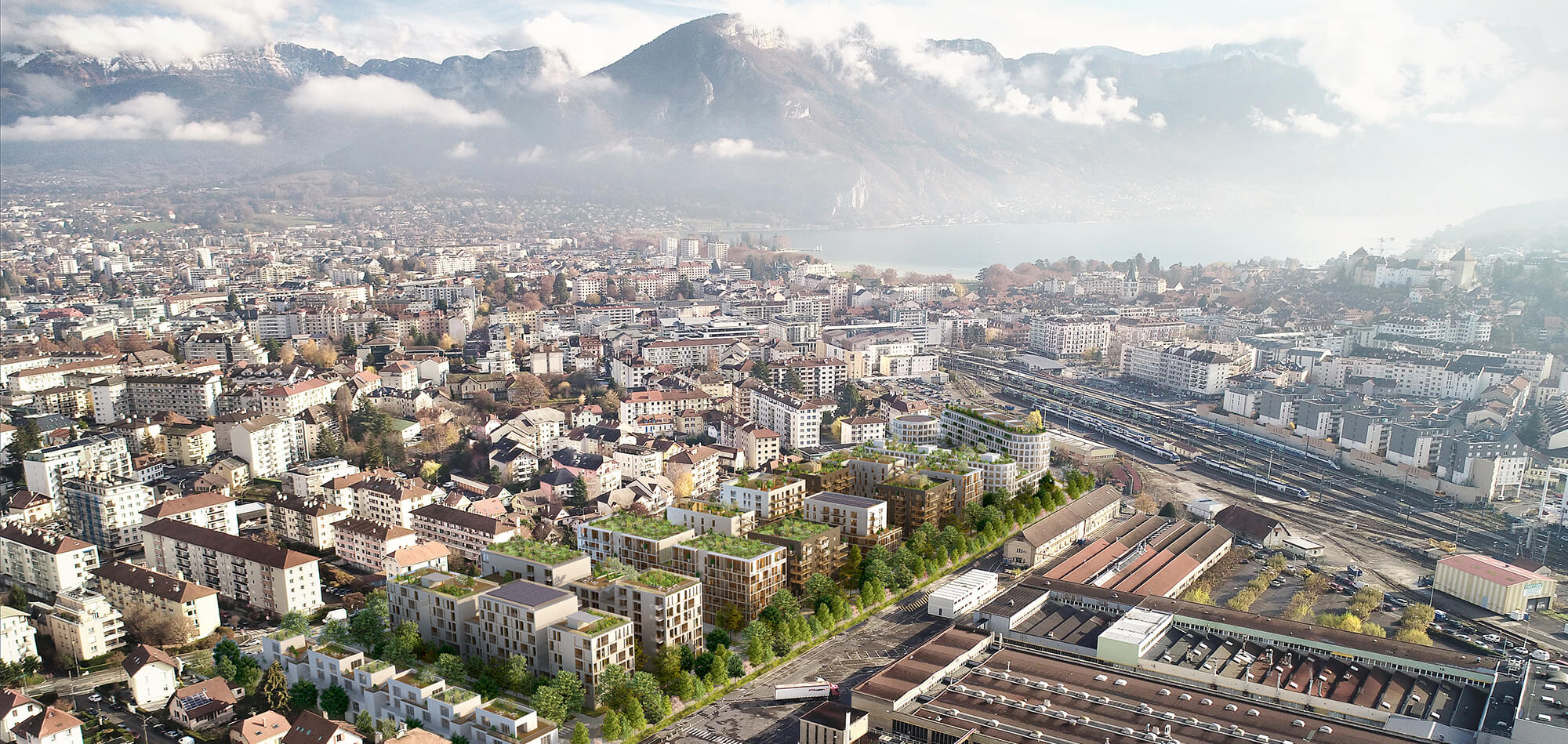 Maud Caubet Architects is among the finalist team on NTN-SNR site, one of the last mutating sites in Annecy.
Within a remarkable landscape, between the mountains and the Annecy Lake, the 4 hectare-NTN-SNR site appears to be isolated by the railway and the roads, in the very heart of Annecy.
The joint project is developed over three phases and proposes to transform this industrial site in an urban and mixed eco-neighbourhood, opened towards its environment and echoing the surrounding landscape.
The reopening of this neighbourhood on to the city is the greatest challenge for the joint project which is based on three major topics: Landscape, Mobility and Health. All three topics are linked by the same landscape identity "to inhabit a wood", a theme that participates in reinventing forms and qualities of public and private field spaces.
Maîtrise d'ouvrage :  UrbanEra
Localisation du projet : Annecy
Programme : Logement
Statut : Concours 2019
Architectes : Maud Caubet Architectes (phase1), Atelier Thierry Roche (phase 2) et Hardel le Bihan (phase 3)
Chef de projet : Nataly Tello
Paysagiste : Michel Desvigne
Acousticien : Jean-Paul Lamoureux
Perspectiviste : EVPB, Arnaud Sabatier
Surface de plancher :  12500m²