20 Rue Boulogne-Billancourt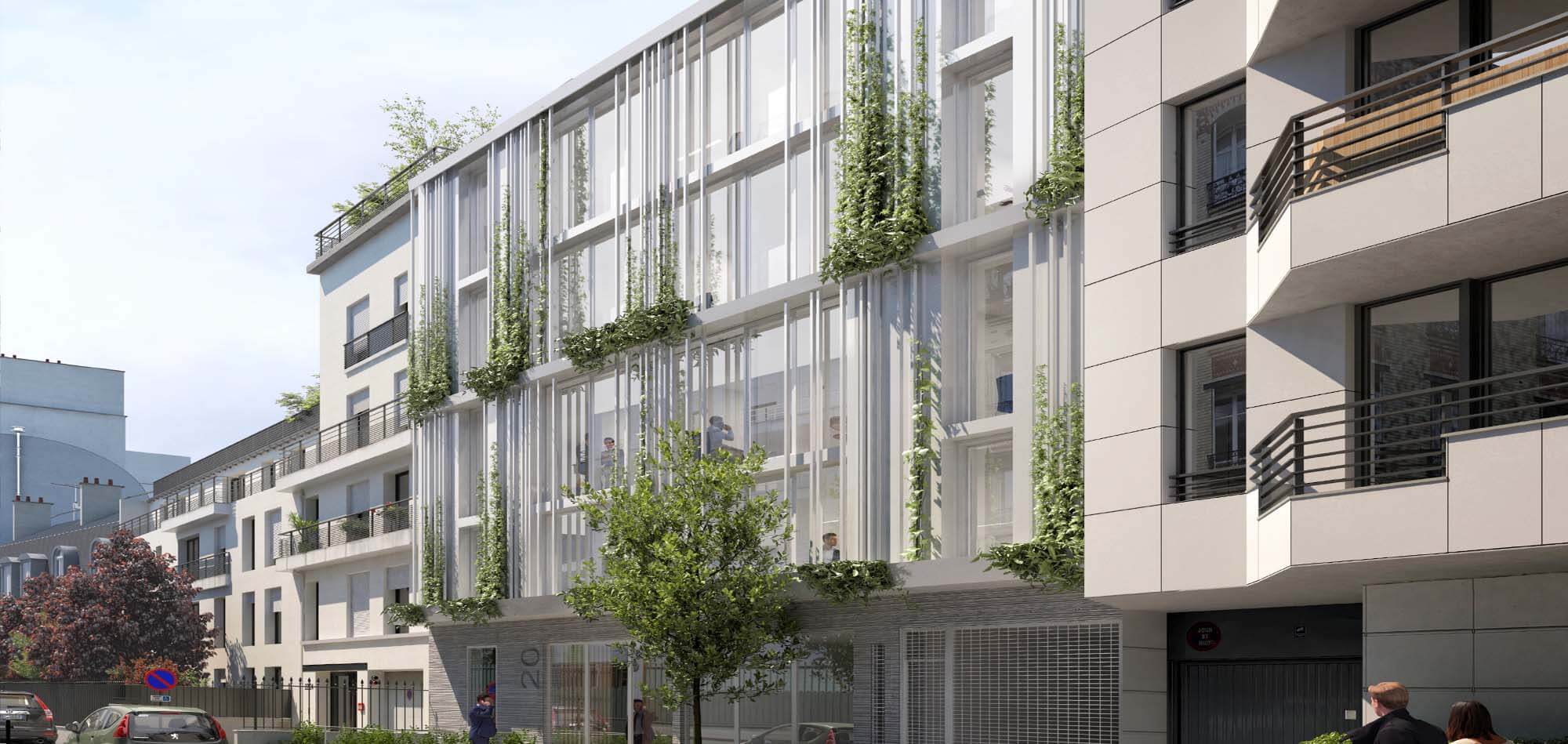 Retrofit of the street and courtyard facades for an office building located in Boulogne-Billancourt (building A and B). Our response also provides an external staircase, common areas (hall, stairwells) refurbishment, two office floors and outdoor spaces (entrance forecourt, ground floor courtyard, terrace R+3).
The architectural project is accompanied by technical lots refurbishment and environmental performance improvement  (Breeam Very Good).
The work will be done in a inhabited environment.
Client: LEFT BANK
Project location: Boulogne-Billancourt (92)
Program: Retrofit of street and courtyard facades, addition of an exterior staircase, interior design of common areas and two office floors, development of outdoor spaces
Delivery: Forecast December 2021
Total area: Facades: 1210 sqm Interior: 620 sqm Exterior: 240 sqm
Cost of the works: €3,200,000 excluding tax
Project manager: Giulia Castaldi
Partners: SCB Economy; Atec Engineering; BOW ; G-ON
Environmental approach: Breeam very good
Categories:

Share Project :