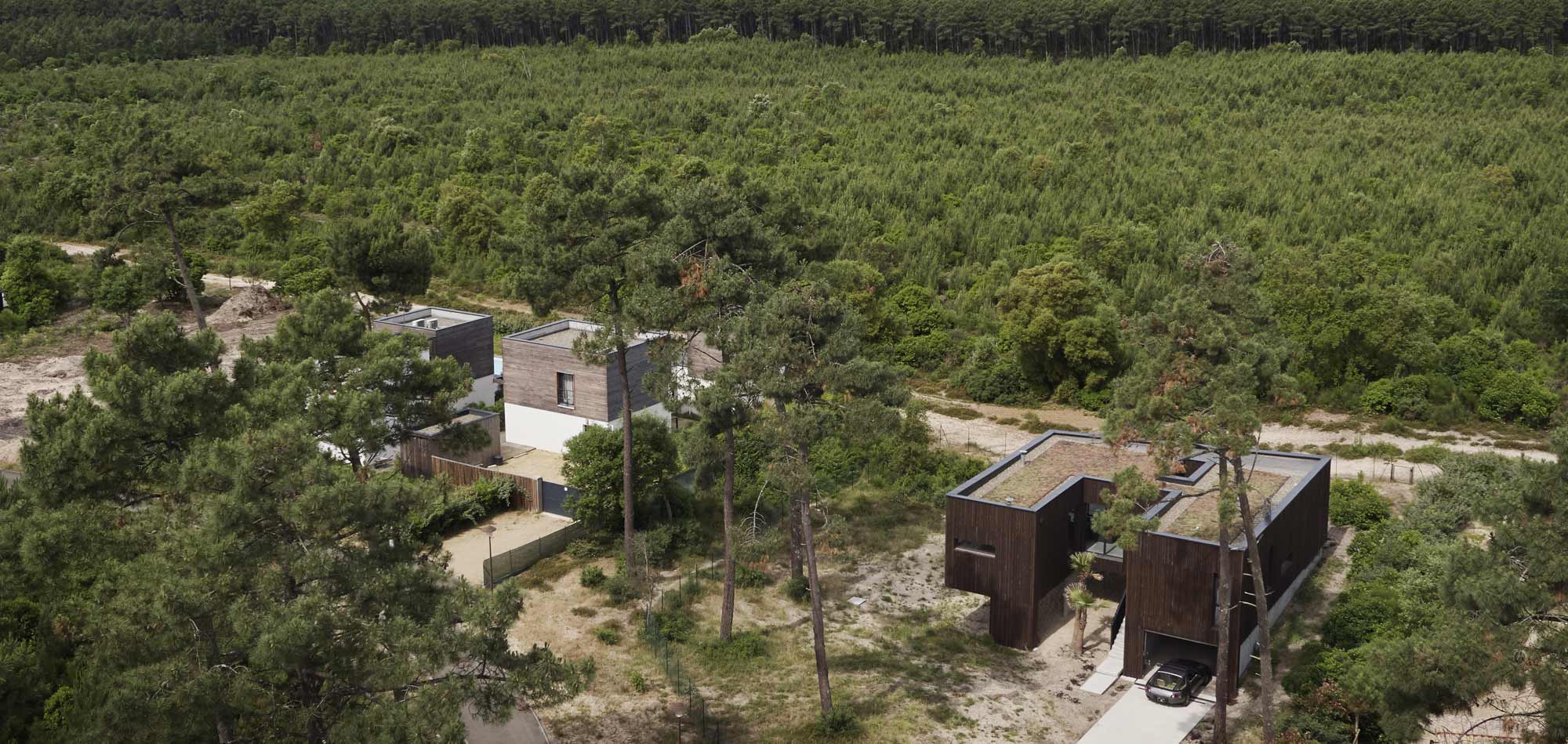 A carte blanche project given to the agency by an art collector, the Maison des Landes, perched in a pine forest steps from the beach, blends elegantly into its environment.
Deeply dark wood lends a chameleon charm to the house.
Built on stilts, the house is truly immersed in nature.
Its 'H' shape showcases a beautiful brut staircase with sea and horizon views and which extends into a panoramic terrace.
Maître d'ouvrage : Privé
Localisation du projet : Lit-et-Mixe
Programme : Habitation privée
Statut : Livré en Juillet 2018
Surface totale : 130 m²
Surface terrain : 1510m²
Coût des travaux : 497 000€
Chef de projet : Nataly Tello
Partenaire : Amaury Laparra
Démarche environnementale: Structure bois et agencement réalisé par Atelier Agencement ,
Categories:

Share Project :