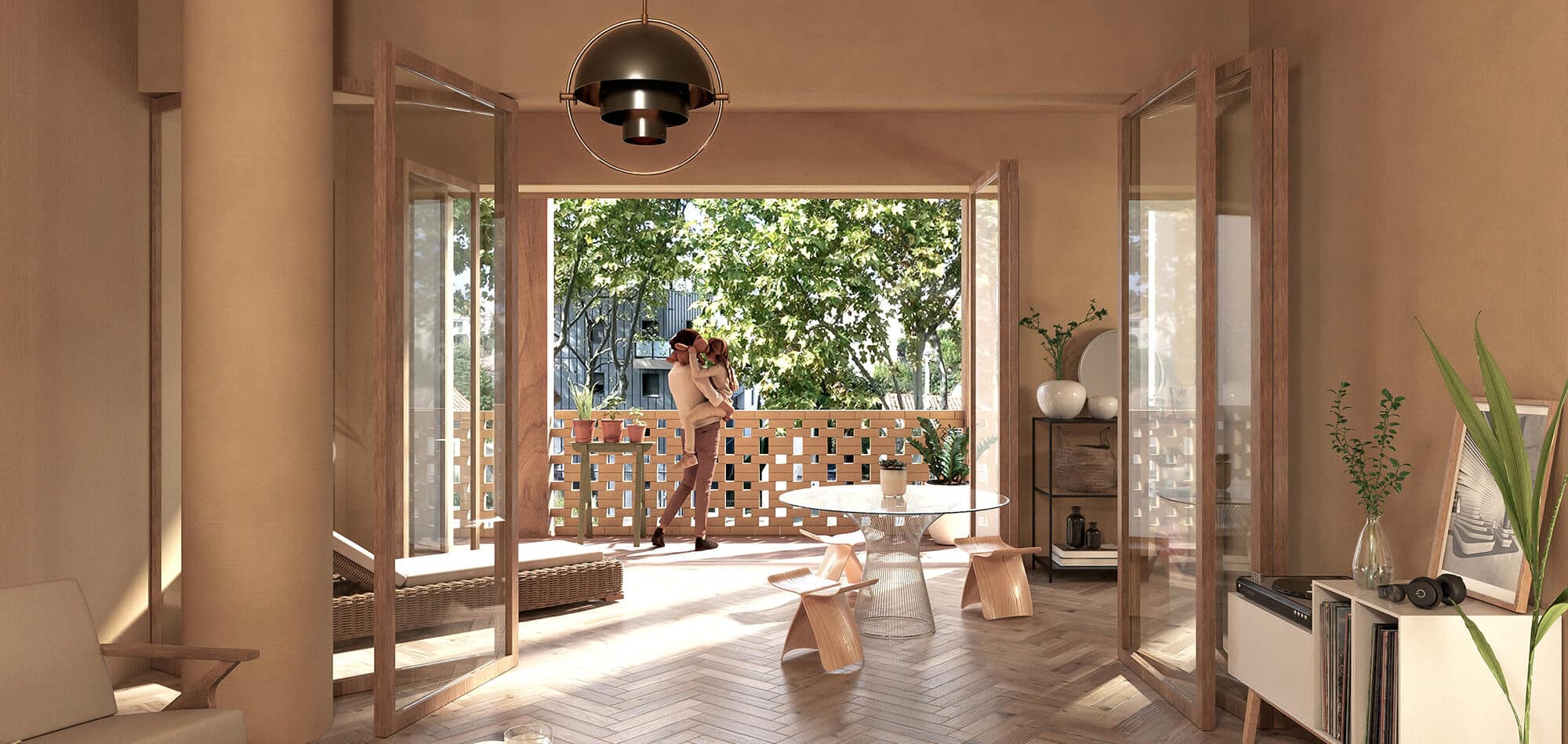 The project is about refurbishment and conversion of two office buildings into housing, and the creation of a new housing building on the same plot. The significant depth and width of the main existing volume suggested the creation of a central patio, which allows obtaining 100% through or double-oriented apartments and the creation of a freshness, intimate and vegetated central island.
Around this central patio are developed horizontal exterior circulations, which also characterize the street facade of the second existing volume.
A new facade will enlarge the main volume towards the garden. The space created between the new and the old envelope allows the creation of heated winter gardens, a living area with great versatility: the retractable windows double system allows to pass from a classic configuration of the stay at an enriched version of a loggia. In addition, the twice closed configuration of this system makes it possible to create an extra room, a real added value for contemporary apartments.
The volume, whose finish is in earth, will be surrounded in its entire perimeter by generous wooden balconies. The apartments on the top floors will benefit from private roof gardens, on the ground floor, flats will benefit from private gardens and private access from the shared green spaces.
Typology: Housing
Client: Covivio
Project location: Montpellier
Area: 5,200 sqm
Status: Pre-CP in progress
Cost of the works: 11,400,000 euros excluding tax
Project manager: Ilaria Giorgi
Partners: Arcadis (fluids and structure BET), VPEAS (economist)
Environmental objectives: BiodiverCity label
Perspectivist: Thomas Jacques
Categories:

Share Project :