New Wave: social housing and home ownership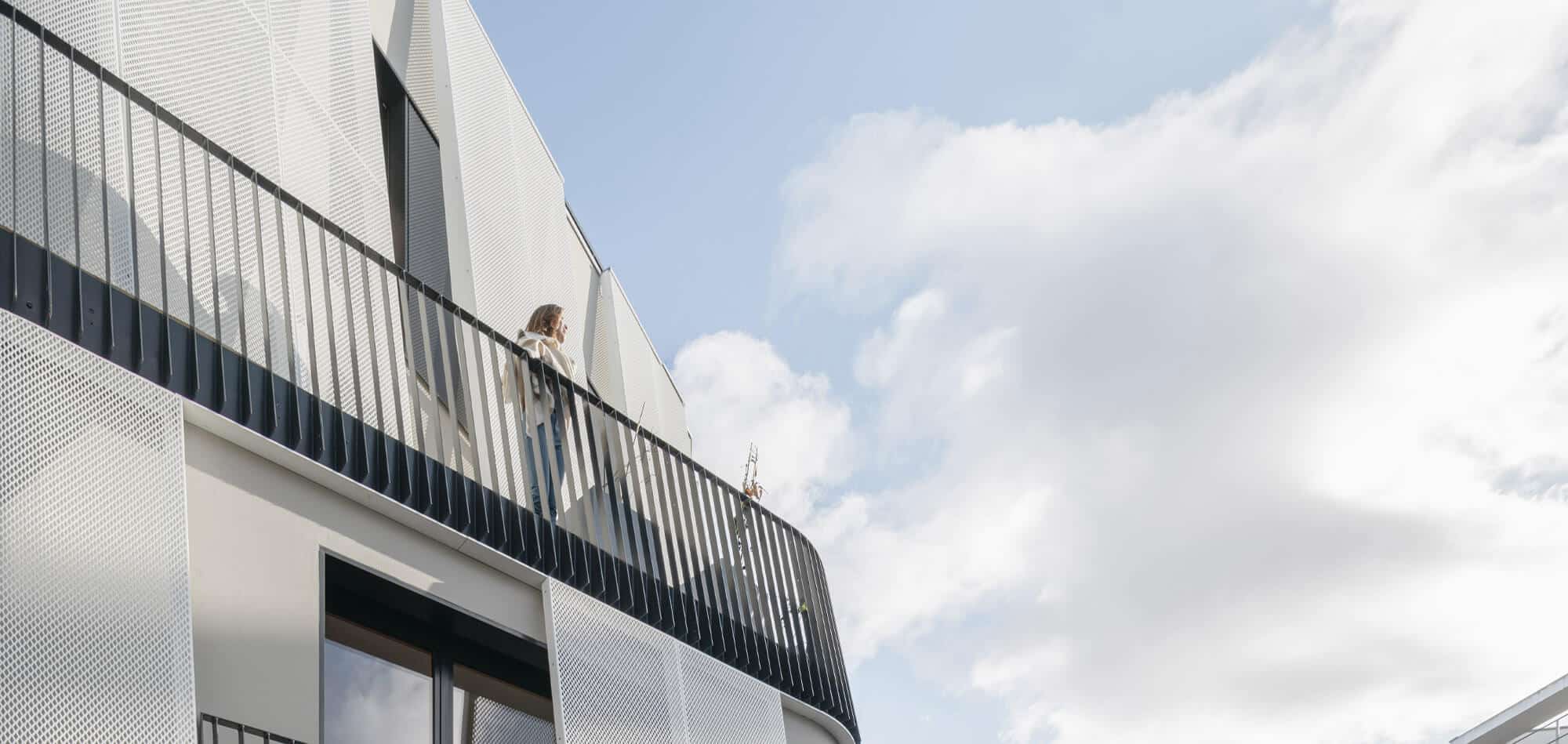 Nouvelle Vague is part of the renewal of the neighborhood located between the Terrasses de l'Arche and the U-Arena, in Nanterre. Designed in close connection with the Origine office program, this 145-unit building, including 67 social housing units, is inspired by the soft, round shapes of the pebbles. The rough concrete finishing is reminiscent of their color, and the double skin in white metal mesh gives the whole building a cocoon-like appearance, in addition to filtering the sun and the noise pollution of the Boulevard des Bouvets. Most of the housing units have outdoor spaces, balconies, terraces and loggias, both on the accession side and the social side. A commercial space and a daycare center enliven the first floor. An ornamental garden provides a breath of fresh air in the heart of the cluster and lightens the view on the north side.
Client: Icade Promotion
Location: Nanterre (92)
Delivery: 2021
Total surface area: 11,000 sqm.
Number of housing units: 145 collective housing units (78 accession, 67 social) / SDP per activity: 11,300 m² housing units, 450 m² day nursery, 270 m² commercial space
Partners : Artélia (BET et MOEx), SCB (économie de la construction), Atelier Volga (paysagiste), Oasiis (BE environnement),
Project Manager: Amélie Gressier, Ilaria Giorgi
Construction budget: 17 M€ HT
Environmental approach: NF, Habitat HQE, bio-sourced label
Photograher : Nicolas Trouillard