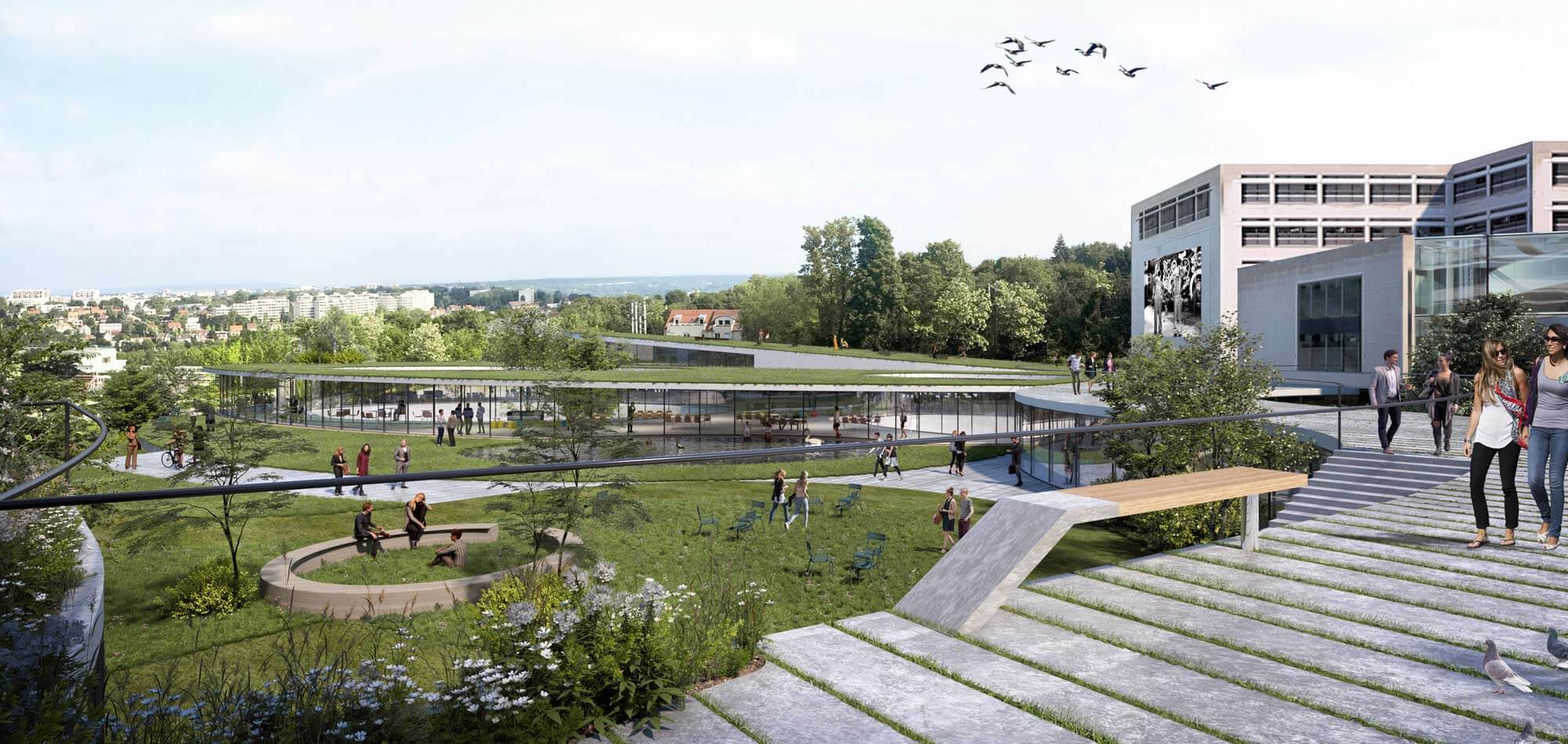 Back to the land
Like its history, the location of the Pellenc ST company is directly connected to the land, the one that enables farming and manufacturing, but also the land that forms remarkable landscapes and places.
An innovative and rapidly expanding company needs a manufacturing and research site that reflects its modern and forward-looking identity, its values and its concerns about its employees  well-being. The company deserved a site linked to its past, a site which could be part of the landscape on which it has grown.
To mark and ensure the renewal this site in Pertuis, the project uses simple but qualitative and sustainable materials: metal, concrete and wood, which take on the warm colours of terracotta to vibrate when  the light comes.
Bringing together natural materials and mirrors effects with materials like wood, glass and aluminium, this extension draws the path of a new physical and contemplative walk.
Typology :  industrial site refurbishment design (intelligent and connected sorting equipment and services for the recycling industry)
Client : Pellenc St
Project location : Pertuis (Vaucluse, Provence-Alpes-Côte d'Azur)
Surface area : 10,000 sqm
Status : Draft
Cost of works : Estimated 6 M€ HT
Project manager : Giulia Castaldi, Amélie Gressier
Perspectivist : Arnaud Sabatier
Categories:

Share Project :