The Sheds, a Cultural center in Pantin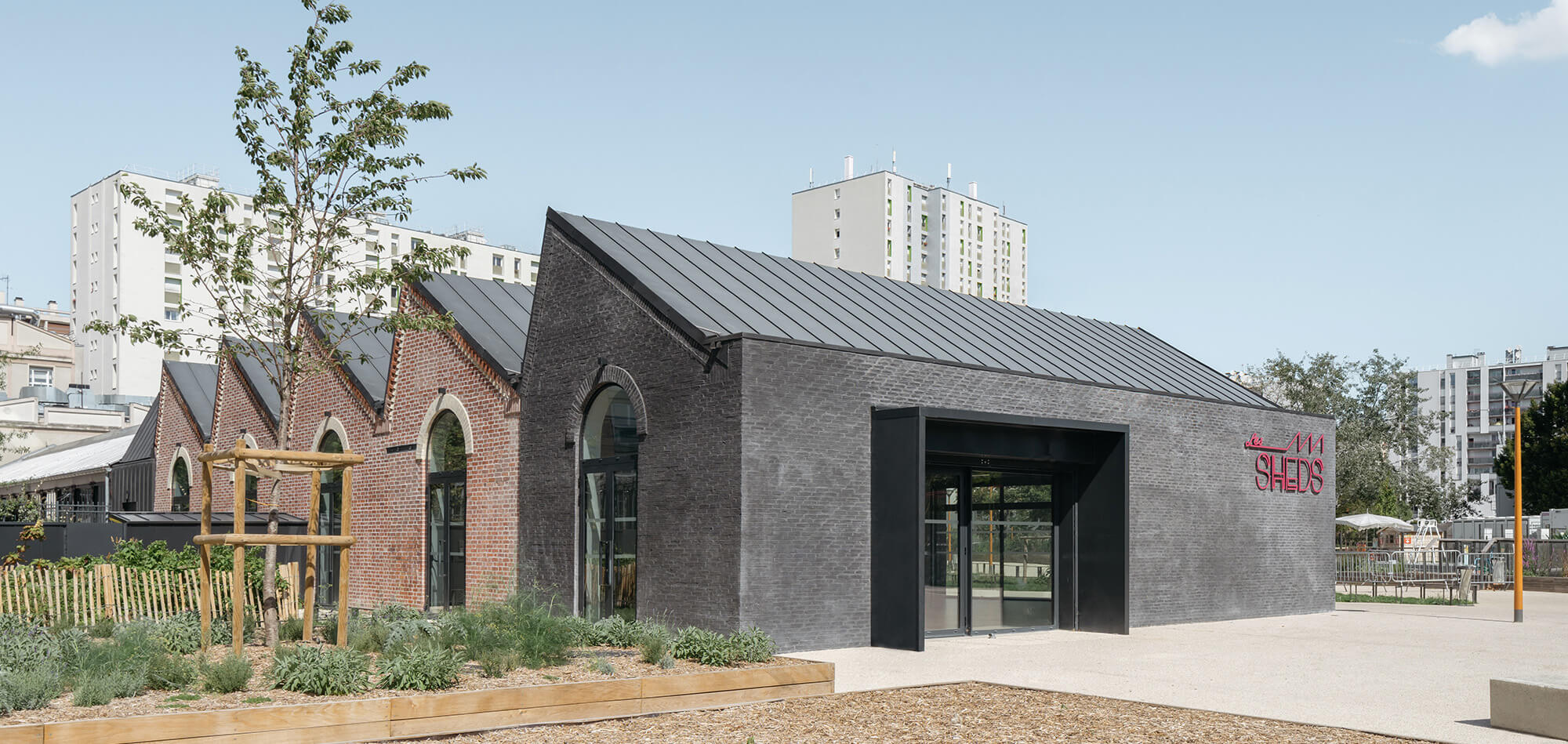 The Sheds, parc Diderot à Pantin
A rehabilitation project of the "Sheds" in Pantin, former Cartier Bresson spinning mills. Commissioned by the City of Pantin, the agency wanted to participate in the protection of this heritage site.
Listening to the needs of the area, the 135 m² open on the Diderot Park for early childhood activities and 200 m² of spaces where cultural events and artists'workshops will be held promote citizen appropriation of the place.
While preserving the authenticity of the site, the design of large luminous canopies, the isolation of zinc walls and roofs, and the renovation of two black brick façades help to redefine this place as an intergenerational, pleasant and welcoming destination for all.
Client : Mairie de Pantin
Location : Pantin, Diderot park
Program : Centre culturel et Espace petit enfance
Cost : 1,5 HT
Aera : 370 m2
Delivery : 2021
Project manager : Amelie Gressier, Giulia Castaldi
Photographer : Nicolas Trouillard
Categories:

Share Project :