POSITIVE ENERGY – FINALIST OF REINVENTING CITIES 2019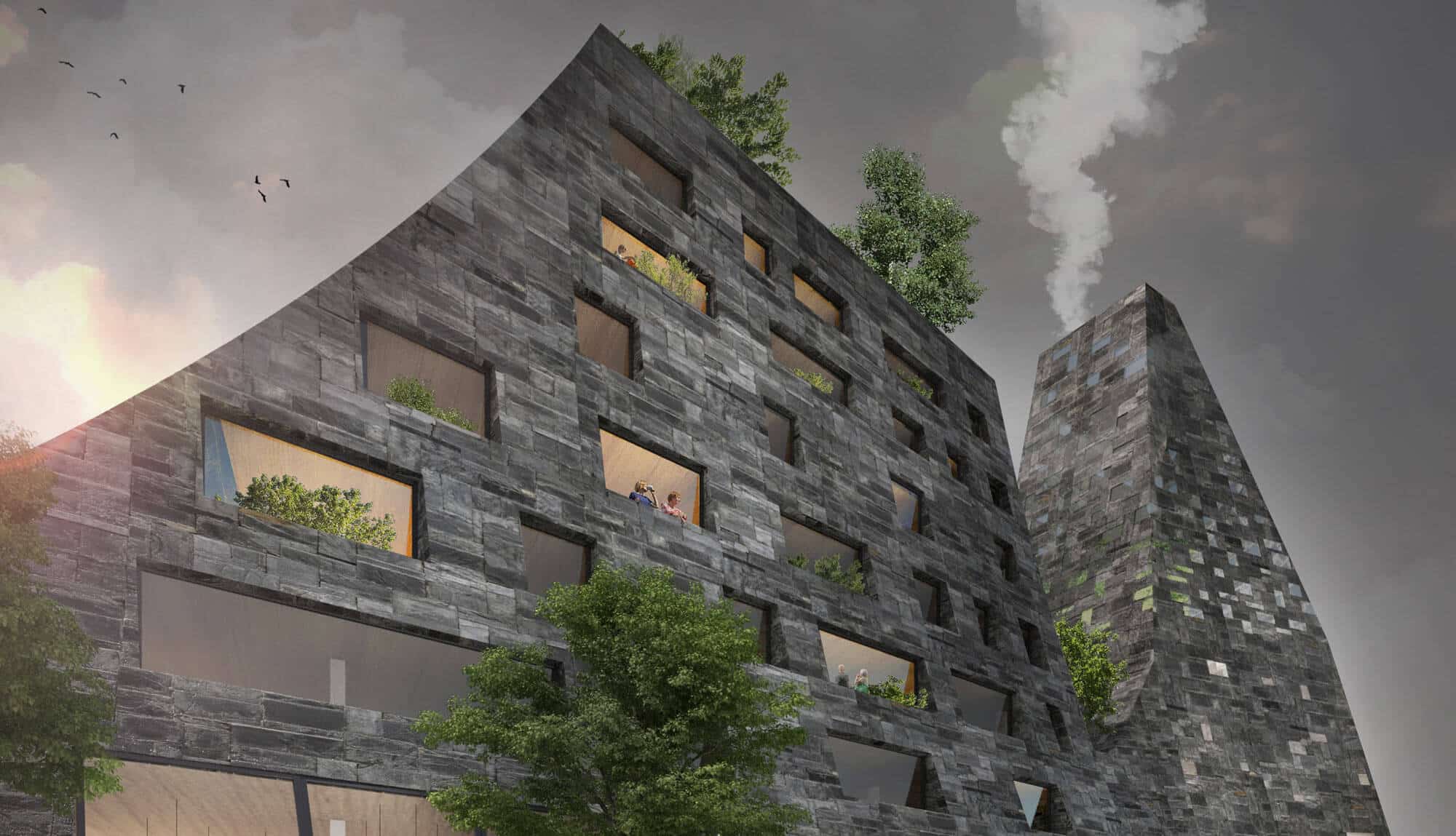 Finalist of the Reinvention Cities international consultation, this set of four buildings is an ode to geology and geothermal energy.
Its volcano shape, location on a geothermal source and the choice of local basalt as a material for the facade pay tribute to Icelandic resources and culture.
Naturally integrated, Positive Energy spreads its positive energy throughout the city and accelerates the transition to a more inclusive and environmentally friendly world.
Ambassador of Icelandic culture, impeller of new lifestyles, this project sets a new milestone for climate ambition. Designed to favour soft mobility, Positive Energy is an urban laboratory of collaborative social experiences in which Museum, offices, housing, exteriors and interiors spaces meet and move forward to a more sustainable world.
Typology : Multifunction (offices, residential, museum, commerces)
Client : City of Reykjavik
Location : Reykjavik, Iceland
Surface : 15 951,6 m²